We all know that cocktails parties are about networking at a social and business level. So when these parties are held, we need to look perfect in our cocktail attire that matches the theme of the occasion. So when you are looking out for innovative ideas to make your cocktail party more fun, remember every idea you choose to have, should exactly match with the food, booze and interiors that pair well. So make a design idea that people can relate to fun, and have memorable nights. Such as a colour based and location-based designs for a cocktail party have always been an instant hit. With your guests following the informed dress code, you can always pair up games and dance to enhance their mood.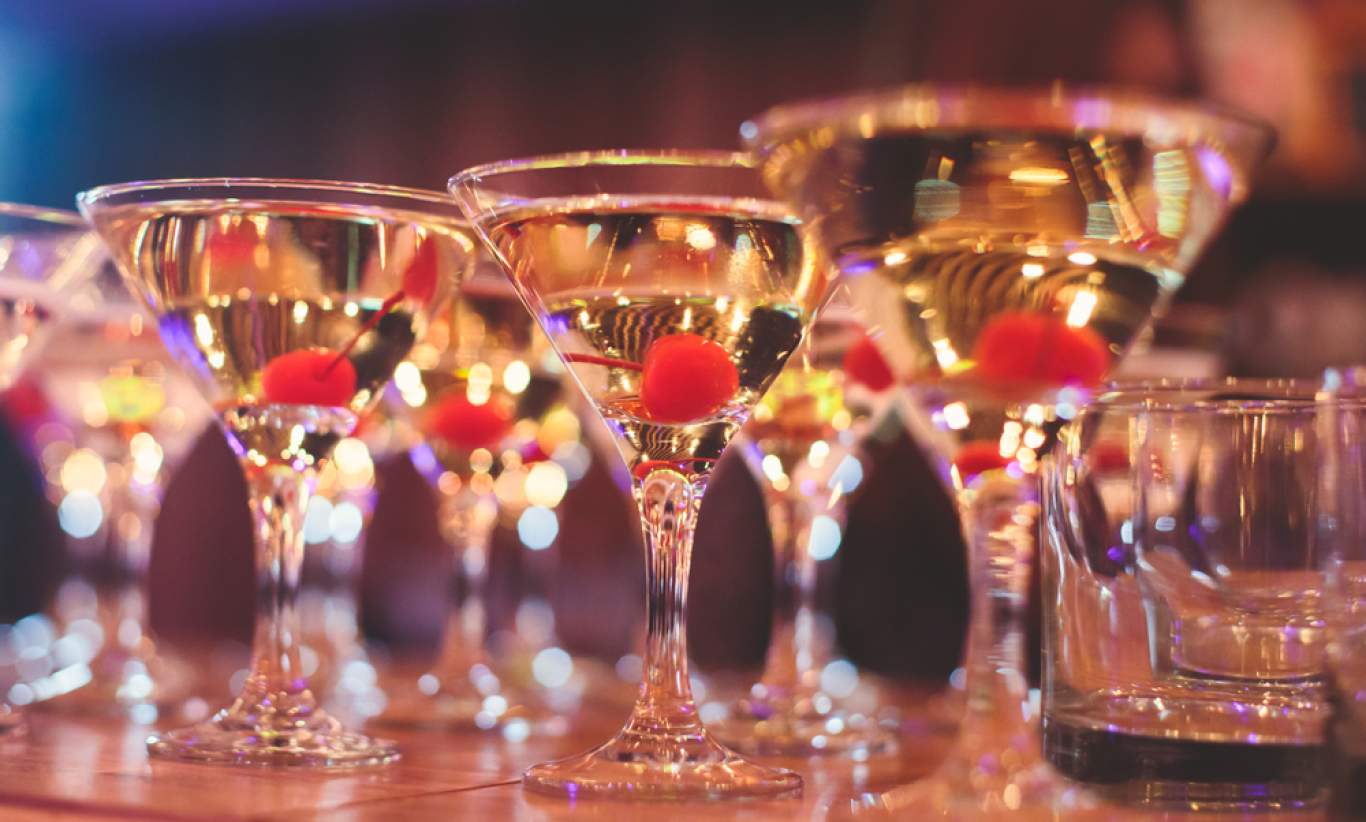 Alcohol-based cocktail party: You can always theme your cocktail party based on the alcohol you prefer to serve and decorate your interiors focusing on the region that is related to the type of alcohol you have chosen. You can choose from a wide range, from a rum base to a Tequila base.
A retro-themed party: You can also make the theme based on retro style, with retro-styled dress code, invitations and cooking foods from 1960 are making the entire event all about setting up champagnes, recipes for the martini, glasses, and garnishes from 60's era. With retro music, this theme would be an ideal fun night.
Culture themed cocktail party: Make your party, go culture themed showcasing your interest in cultures around the world, giving your party guest experience of the foods and drinks from a variety of culture. Your party would give them an opportunity to try out and experiment with new things from a variety of culture around the world making your party event unforgettable.
Exotic location-based cocktail party: Sometimes, making your culture theme unique about one specific location such as Hawai or Moroccan, which is all about getting exotic and colorful. You can choose an outdoor space and accordingly ask your guest to dress up from Hawaii vacation or for middle east cloths ready to watch belly dance sessions. It is all about your concept of creativity, props and venue decorations.
Harry Potter themed cocktail party: Everybody wants to be a wizard and so make your theme about wizarding. You can easily pull off this theme by having our venue designed as Hogwarts with floating candles and flags from every house such as Slytherin, Gryffindor, Hufflepuff, and Ravenclaw. You can easily name your drinks as a poly-juice potion, fire whiskey, Chocolate frog drink making the party all about magic with dark lights and harry potter music.
Game of Thrones-themed cocktail party: Also, Game of Thrones madness is never-ending and has been talking of this era and everybody wants to be sitting on the iron throne or spinning the needle-like Arya. dress ode our guests to wear to ancient cloths with cape, crowns and blonde wigs. You can make your interiors look like the wall of faces and keeps an iron thrown ready.